Here I am. There you are. The distance between, self-imposed. How will we ever come to know one another?
How about I show you a picture? Then maybe you'll show me your pictures. Simple ways to get to know a friend as yet unknown.
Early evening here on Redbird Road. Twilight's fiery glow weaves its way through a tangle of paloverde branches, giving way to wide skies filled with turquoise blue.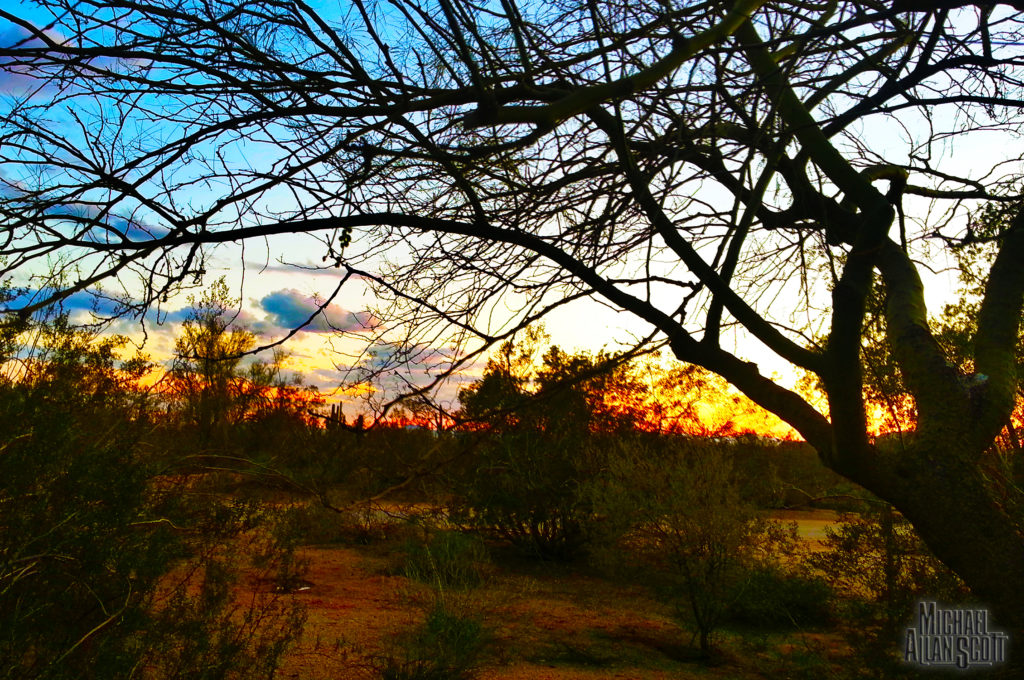 More images to come.
Hope to see things your way soon.
In my book, they're worth a look . . . every now and then.