The Art of the Book Cover –
Book cover art has a long illustrious history, dating back to the very first books.  An integral part of books, cover art and book illustration combine with the written word to provide a more complete reader experience.
Art is in the Eye of the Beholder –
How we respond to art is a highly personal experience, and cover art is no different.  I've seen amazing works of art displayed on book covers, works that rival the best of the masters, works that deserve their place on any wall in any art museum.  Some of the best artists of our day have produced art for book covers.  Rick Berry and Frank Frazetta are just a couple of my faves.  Just for fun, here's some SciFi eye candy for ya.
I Love This Stuff –
I could go on forever.  And like most of us, I've bought books simply because I loved the cover.  It's no accident when cover art is compelling.  It's fully intended to attract readers.  That said, it's not all that easy, especially when working with a paranormal mystery book.  However, that's only part of the challenge when it comes to cover art for mystery stories.
More Than a Work of Art –
Not only must cover art compel potential readers to pick up a book, it must tell a story—a visual representation of what awaits a reader inside.  With these elements in mind, Michael Duff of DuffWeb and Denice Duff of Duff Images  took my idea for the Flight of the Tarantula Hawk book cover and ran with it, far exceeding my grandiose expectations.
Here's the what they created:
One of several shots from Denice's photoshoot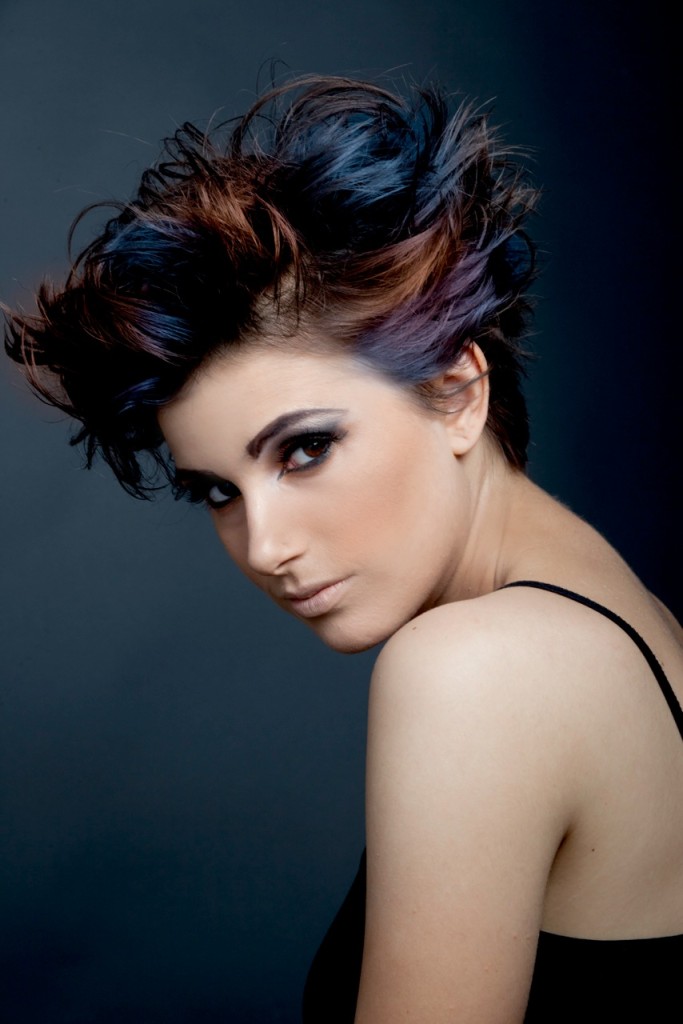 The final cover art for the paperback version
The final cover art for the eBook version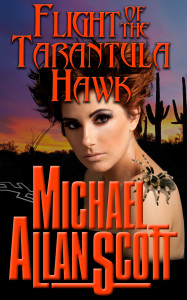 I'm still smiling.
Let me know what you think.
As always, my blatant self-promotion as a mystery writer follows:
The tentative release date for Flight of the Tarantula Hawk , the next mystery book in the Lance Underphal mystery series, has been pushed back to mid-November.
In the meantime, the book trailer for Dark Side of Sunset Pointe is up on YouTube.  Take a look, let me know what you think.
Dark Side of Sunset Pointe – A Lance Underphal Mystery is available in e-book & paperback on Amazon.
For more on Michael Allan Scott and my work, go to michaelallanscott.com
Creative Commons Attribution: Permission is granted to repost this article in its entirety with credit to Michael Allan Scott and a clickable link back to this page.