Blog Hop, You Say? –
At the risk  of severely dating myself here, the last time I did a "hop" it was a sock hop. Anyway… A new author friend of mine, James L'Etoile, graciously invited me to answer a few questions commonly asked of authors in the form of a blog hop. Who could resist?
FAQs –
I've had these questions asked on more than one occasion. They seem to be popular among bloggers, interviewers, and I presume, readers. So, here goes…
What are you working on/writing?
Titled "Grey Daze", the third Lance Underphal Mystery is with my editor, Linda Seed, as I write this. I expect to release it in the Fall. Like its predecessors, it is a hardcore contemporary mystery/thriller with a paranormal twist. However, similar to the first two mystery books, Grey Daze is completely different. Lance and his friends find themselves tracking down a crime ring that preys on the elderly. They discover the killers' identity and then it gets hairy.
A first draft of the fourth Lance Underphal Mystery is in progress, but is untitled so far.
Additionally, I have a few short pieces of speculative fiction in the hopper that will make their way into future blogs. Keep your eyes peeled.
How does your writing/work differ from others in its genre?
I stress what I term the "Reality Factor" in writing mysteries, balancing character-driven/plot-driven action and suspense elements with a literary bent. My style leans more toward the visual. Like a good movie, I want readers experiencing all the emotions, all the sensations—to be immersed in the moment and thoroughly entertained.
The work doesn't fit well into specific genres—pan-genre, would be a better term for it. The Lance Underphal mystery stories are noir murder mysteries—hardcore, no holds barred thrillers with a paranormal twist.
While they ARE mystery novels, they're not formulaic whodunits and aren't "Paranormal"—no vampires, werewolves, or zombies. They're not "Romance" by any stretch, although they contain explicit sex and love woven into the stories' fabric. And though they touch on the graphic nature of violent crime, they don't dwell on "Horror" per se. They're "R" rated, much like real life.
For marketing purposes I'm forced to cram them into the Mystery/Suspense/Thriller & Crime genres like ten pounds of prime filet in a five-pound hamburger wrapper.
Why do you write what you do?
I write the stories that interest me most—those stories I'd like to read.
I have no shortage of story ideas to choose from. It's a long list, accumulated over decades and includes everything from sci-fi, dark fantasy, horror, adventure, international intrigue, love and redemption. Oh and yes, mystery. There's even a YA dystopia and a vampire tale lurking in there somewhere. Most will never end up as words on a page. So much to do, so little time—creating written works of fiction is my joy juice.
How does your writing process work?
Fairly well, most of the time. (You'll have to excuse my smartass tendencies … or not.) 🙂
The practical side is simple. I schedule my writing time along with my other activities, then do my best to stick to it. I track my "words written" for the week, then work on improving my effectiveness to produce more and better work.
From a creative standpoint, I take the raw idea for a story, work out the bones then improvise, doing research and adding story elements as needed. It harkens back to my early days as a jazz drummer. For me, improvisation is the highest form of creativity, but the basic structure must be in place to improvise at all.
But enough about me. Let's take a look at my partners in blog-hop crime:
James L'Etoile –
Author James L'Etoile's  crime fiction work has been recognized by the Creative World Awards, Acclaim Film and the Scriptapalooza Television Script Competition. Specializing in gritty crime fiction, "Little River" is his debut release and he's currently working on his seventh novel.
His complex, edgy stories are fueled by two decades of experience in prisons and jails across the country.  Realistic crime fiction requires an eye for detail while immersed deep within the darkest criminal elements.  James brings these stories to life with his background in probation, parole, investigation and prison operation.  An experienced Associate Warden, Chief of Institution Operations, Hostage Negotiator and Director of Parole, James is unique among crime fiction authors.
James and I share common ground—different sides if the same coin. My misspent youth left me on the inside of those bars… 'nough said.
You'll find Jim and his work on his website – https://jamesletoile.com//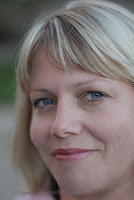 Brenda Pandos –
Brenda is a self-proclaimed Mommy warrior, comma-kazi, wife, computer whisperer, Pinterest addict, chocolate enthusiast, vampire and zombie slayer, merman magnet, and lover of all things pure and right. Well… maybe after a cup of coffee or two.
I have to admit, any chocolate enthusiast is a person after my own heart.
She lives in California and is surrounded by the loves of her life—her husband, her incredible boys, a grumpy cat, eight chickens and her characters. Before becoming a full-time author, she worked as an IT administrator.
Brenda's website is – http://www.brendapandos.com/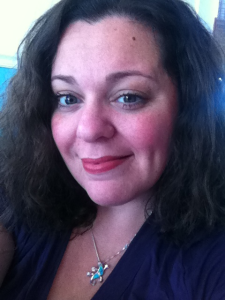 Julie Hutchings –
Julie's debut novel, Running Home, giving you vampires with a Japanese mythology pants kicking is available through Books of the Dead Press. (The sequel, Running Away, coming this summer!) Julie revels in all things Buffy, has a sick need for exotic reptiles, and drinks more coffee than Juan Valdez and his donkey combined, if that donkey is allowed to drink coffee. Julie's a black belt with an almost inappropriate love for martial arts. And pizza. And Rob Zombie. Julie lives in Plymouth, MA, constantly awaiting thunderstorms with her wildly supportive husband and two magnificent boys.
Having had reptiles in the family since I was a tyke, I understand her passion.
Here's Julie's website, Deadlyeverafter – https://deadlyeverafter.com//
My only regret in this blog hop adventure is not having adequate time to do more than take a quick peek at their work.
For good or ill, my reading habits since turning pro have changed. Alas, I rarely get to read for pure enjoyment anymore. Most of my reading these days is non-fiction for research purposes.
I encourage you to partake of their prose and let me know your thoughts
Of course, any and all comments are always welcome.
Both Dark Side of Sunset Pointe and Flight of the Tarantula Hawk are available on Amazon. Grey Daze, The third book in the Lance Underphal Mystery series is due out later this year.
When you're ready to be teased, check out the book trailers for Dark Side of Sunset Pointe and Flight of the Tarantula Hawk.
For more on Michael Allan Scott, the mystery writer and the Lance Underphal mystery series, go to michaelallanscott.com
Creative Commons Attribution: Permission is granted to repost this article in its entirety with credit to Michael Allan Scott and a clickable link back to this page.